"A Year's Worth of Greetings" celebrated the consolidation of 2 popular Neenah brands into one sustainable offering called THE NATURALS. This limited edition greeting card collection was a collaboration with 12 American designers who were each invited to create 2 out of a total of 24 custom-designed greeting cards and envelopes. 
Artists included Grammy award-winning designer Lawrence Azerrad, deputy art director for the

New York Times

Ben Grandgenett, and world-renowned artist Chip Kidd. The promotion featured 30+ Neenah papers decorated with a variety of premium print techniques such as foil-stamping, and blind embossing. To mark the occasion, Chip Kidd agreed to do a live poster signing at the Neenah booth at How Design Live in Chicago, IL.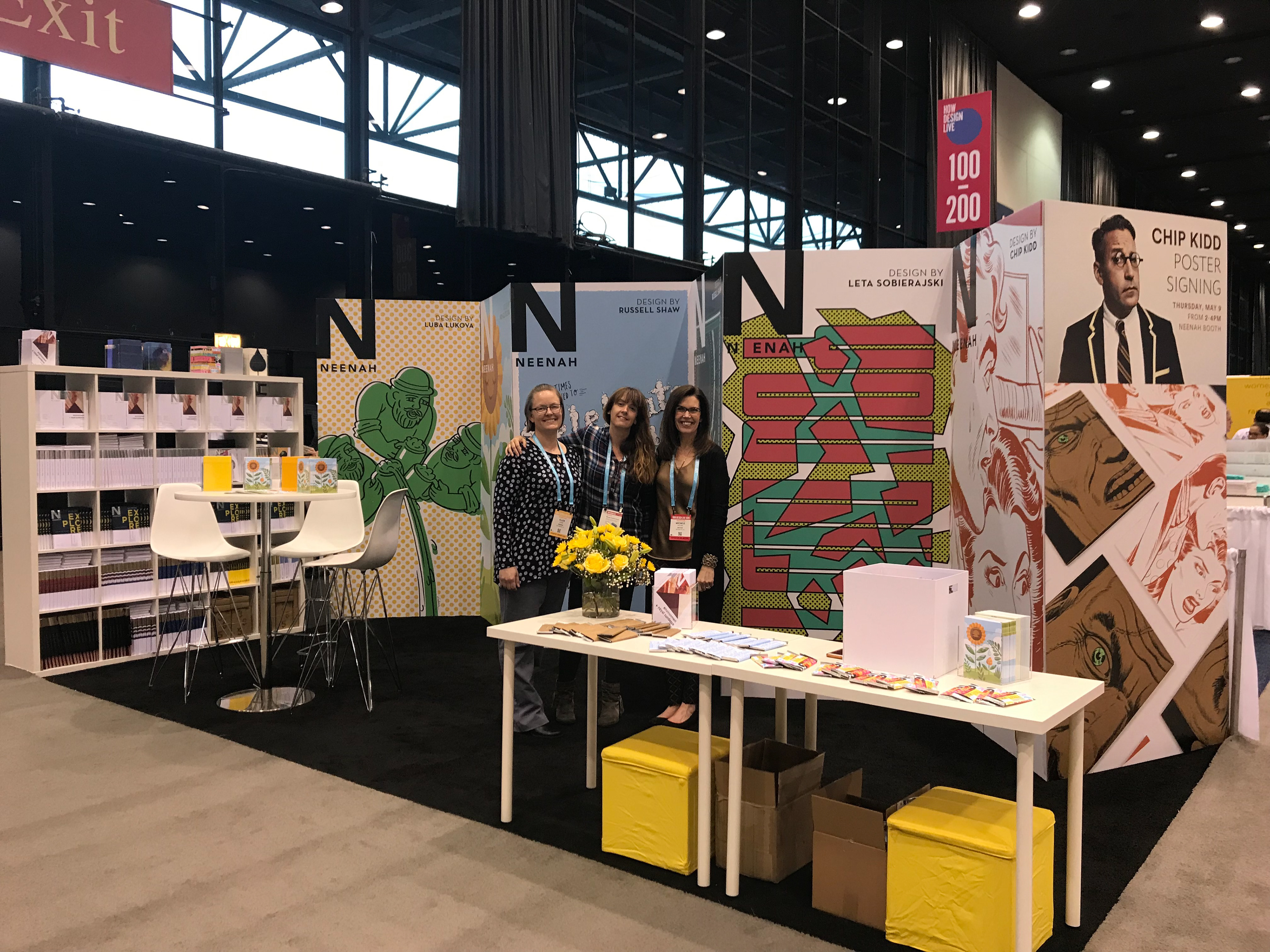 Creative Direction & Promotion Design:
 Neenah Design (Dallas Franklin) 
Greeting Cards: 
Lawrence Azerrad, Ben Grandgenett, Leta Sobierajski, Chip Kidd, Von and Savannah Glitschka, Kati Forner, Russell Shaw, Elana Schlenker, Luba Lukova, Frank Chimero, Nicholas Moegly, and GDLOFT
Print & Production:
 Fey Printing
Photography:
Paul Siekert